→

→

→

3rd Symposium on Marine Enzymes and Polysaccharides (MEP'23)
14 march 2023
3rd Symposium on Marine Enzymes and Polysaccharides (MEP'23)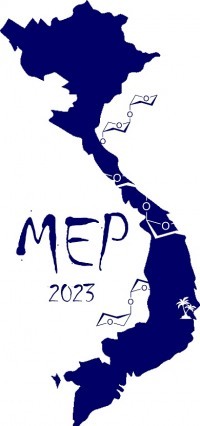 Dear Colleagues and Friends!
We are glad to invite you to the 3rd Symposium on Marine Enzymes and Polysaccharides (MEP'23) which will be held on December 4-7, 2023 in Nha Trang, Vietnam.
The aim of the Symposium is to provide the delegates an opportunity to update with the latest advances in scientific research, academic and clinical knowledge in all fields related to enzymes and polysaccharides of marine origin (their structures, properties, inhibitors, biological activities etc.), as well to promote the collaboration with other scientists working in these fields.
We kindly request your active support through submitting abstracts to the main topics of the meeting that are available online at the Symposium website or in the Call for Abstracts flyer. Our Symposium will be conducted in person and virtually too.
Abstracts should be submitted in English online until November 1, 2023 (symposiummep2023@gmail.com)
Registration Form  Template of abstract    Special Issue in Marine Drugs
Further information regarding the scientific program and organizational remarks can be found on our Symposium website http://www.piboc.dvo.ru/sy/
Please contact us for any questions via e-mail: symposiummep2023@gmail.com