04 декабря 2019
Trends in Natural Products Research: A Young Scientists' Meeting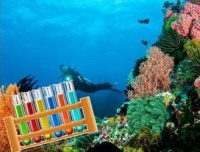 Dear Colleagues,
On behalf of the Phytochemical Society of Europe and the Organizing and Scientific Committees, we have the pleasure to invite you to participate in the Trends in Natural Products Research: A Young Scientists' Meeting that will be held at the easily accessible village of Kolymbari, in northwest Crete, in July 12-15, 2020.
As in all previous events of the same series, the Young Scientists' Meeting is organized to give younger scientists (MSc students, PhD students, postdoctoral fellows) the opportunity to present their research results in the form of short talks or posters and to discuss them with colleagues and senior scientists in an informal and stimulating environment. There will be plenary lectures, invited talks, and contributed oral presentations, while poster sessions will be linked to the scientific themes.
The picturesque seaport village Kolymbari allows for inspiration and casual interaction between young scientists that would seek advice and establishment of new collaborations with already established colleagues.
In addition to the scientific content, there will be an exciting social program, including a welcome reception, a traditional Cretan festive dinner with live music and dancing and an excursion.
Further information on the scope, topics, registration and abstract submission, travelling and accommodation is available at the website of the conference (
https://www.pse-ysm2020.com/
).